Hi deviants !
How are you today ?
Today, I was browsing my art RSS feed, when I see this wonderfull article on
Fubiz
about
snowflakes
. (available in English by clicking on "Français" on the top right corner of the article

)
A Russian photograph called
Andrew Osokin
succeed to give us
impressive macroscopic snapshots of snowflakes !
Wait !! What ??? you gonna make us read something about photography ! But ... But... You're the Fractal Community Volunteer! not the photography one...
Because I'm not only a fractal artist, I'm an art lover... and how do I improve my skill ?
By taking inspiration from other mediums, by looking for some new artworks everyday !
And this is quite interesting, believe me...you'll learn a lot by doing this !
So let's go back to our article...

Those photos are focused on the beautiful and unique structure of snowflakes, the result offers us beautiful images including a selection is to be discovered in the future.
In fact yes !
But if you look carefully to those photos you will be able to see the wonderful repetitive pattern.
Here are some of those cliché and the "same thing" made with a fractal software!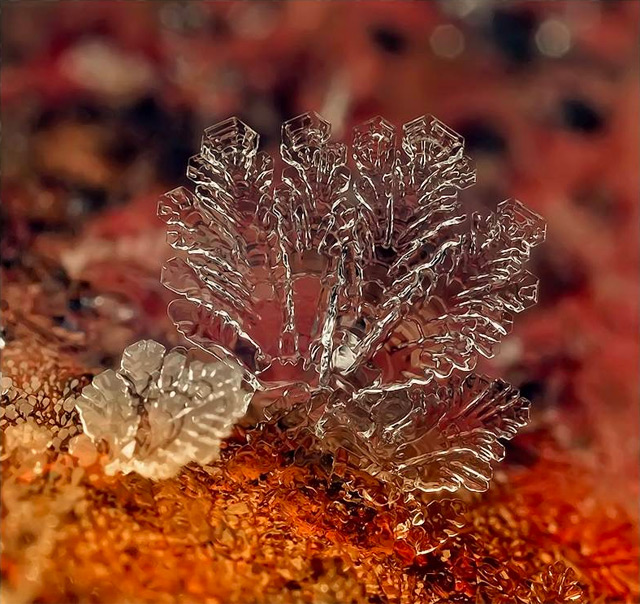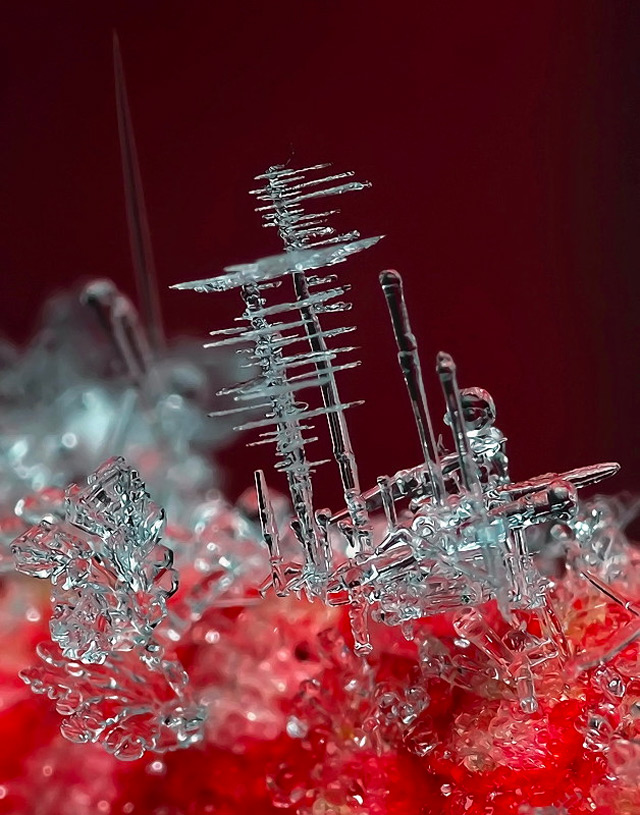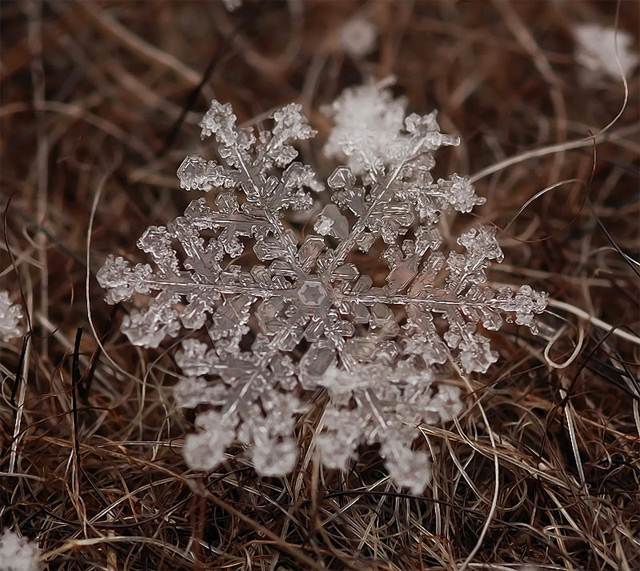 In our gallery :
---
In the history of fractal art :
---
Koch snowflake
(also known as the
Koch star
and
Koch island
) is a mathematical curve
and one of the earliest fractal
curves to have been described. It is based on the Koch curve, which appeared in a 1904 paper titled "On a continuous curve without tangents, constructible from elementary geometry"
by the Swedish mathematician Helge Von Koch.
Here are his application on the snowflakes shapes fractal :
Article made by Fubiz.net available here : "Snowflakes macro photography"
Image are property of Andrew Osokin.
deviations by : lindelokse SidicusMaximus JP-Talma bib993 rce-ordinary
Koch snowflake resources available on wikipedia